The first step in learning to swim is to be relaxed in the water and only then can important primary skills be learnt. Our unique 6 level program is designed to see swimmers build on skills and to develop new ones as they progress through each level. Along with formal swimming strokes, safety skills form an important component of every lesson.
Class Sizes: 3 in morning classes 4-6 depending on levels in the afternoon
Duration: 30mins.
Availability: Mon to Sat
PARENTAL SUPERVISION IS ALWAYS REQUIRED WHEN YOUR CHILD IS NEAR WATER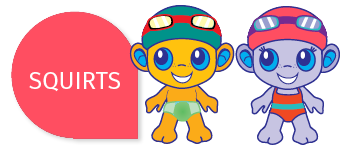 Level 1: Squirts
Children are happy in the water and already able to go under the water comfortably.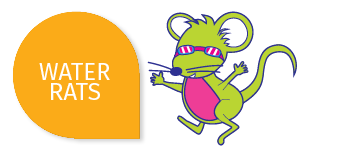 Level 2: Water Rats
Introduction to formal swimming strokes, developing correct body position and kicking techniques, safety skills, floating.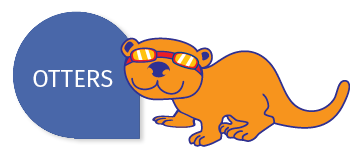 Level 3: Otters
Developing the techniques of basic swim strokes, further water safety knowledge and continuing to develop survival skills. Developing water confidence.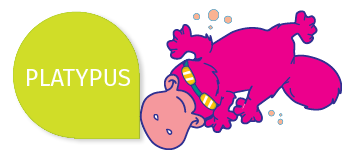 Level 4: Platypus
Building on Freestyle and Backstroke, introduction of bi-lateral breathing, continuing development of kicking, treading water, safety skills, diving, safety awareness.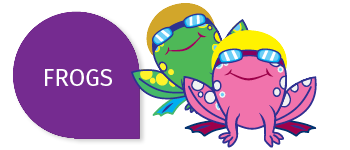 Level 5: Frogs
By now swimmers are able to swim 8m fresstyle and backstroke unassisted with good technique. Breastroke kick is introduced, safety skills are becoming more challenging, diving treading water and safety awareness.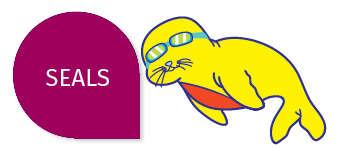 Level 6: Seals
Working towards extending the swimming distance with good technique. jContinuing developing breastroke kick, forward rotations, advanced floating and safety skills.